Your time is priceless.
In order to enjoy your life and achieve your business and personal goals, there are many tasks that need to be executed efficiently and effectively. Finding time to manage these tasks is difficult and eats away at your precious time to run your business and spend time with loved ones. My Personal Assistant steps in and manages those tasks for you. We make life easier. We get it done.
News
From The Birmingham Business Journal- Henderson's company literally at your service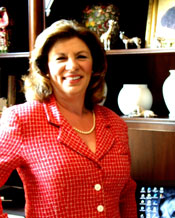 February 1, 2008
Sometimes the best ideas derive from necessity. That's how Diane Henderson created My Personal Assistant – a spinoff of Star Marketing Corp., her employee benefits consulting firm.
Over her years in the benefits consulting business, Henderson noticed that many of the tasks she was being asked to help with were not related to benefits at all.
After receiving requests to coordinate meetings, set up luncheons and plan events, Henderson saw a business opportunity.
She created My Personal Assistant, a service that provides clients with their very own concierge that can help with everything from basic clerical tasks to everyday errands such as waiting on a repairman at an employee's home or taking care of a pet.
The majority of the workers at My Personal Assistant are retired from white collar jobs, she said, so they are capable of handling a wide variety of tasks. Henderson said the concierge service, which is common in other areas of the country, is one of the fastest-growing benefits in the South.
The company:
My Personal Assistant
The policy: Personal concierge services
How it works: The company provides a concierge-style service that includes several types of errands and services for clients' employees, including waiting on a repairman or taking care of pets.
The results: CEO Diane Henderson said clients have used the service for everyday needs, such as housesitting, to complex matters, such as planning a luncheon.
"It's an emerging benefit," Henderson said. "Companies are looking for ways to recruit and retain employees."
Because it's not as common in the South, Henderson said many clients use the service as a unique selling point during recruitment. For instance, she said one local physician group plans to use the service in an upcoming recruitment effort.
Henderson said her future plans include marketing the service to local property management firms to offer My Personal Assistant's services to entire office buildings or parks, rather than working with individual companies.
She envisions tenants being able to include My Personal Assistant's service in their monthly rent. With the pace of the world constantly increasing, Henderson figures her company is well-positioned for the future.
"People just don't have time anymore to do anything," Henderson said.
Star Marketing Hires Meredith Montgomery Cleckler as its First Personal Concierge Consultant
Birmingham, AL, November, 2007 - Birmingham native Meredith Montgomery Cleckler has joined Star Marketing as the personal concierge consultant of its My Personal Assistant division. My Personal Assistant assists individuals who crave balance in their lives by providing personal services that allow them to regain two of life's greatest commodities – time and convenience. Cleckler will be responsible for managing the requests and activities of the firm's clients. With an extensive background in real estate marketing and retail, Cleckler has eight years of customer service experience under her belt. She is a graduate of the University of Alabama at Birmingham with a degree in Art History. She is very active in the community having served with the Komen Race for the Cure, The Komen Fit for the Cure and the Boys and Girls Clubs of Central Alabama.